Burlesque Noir 2018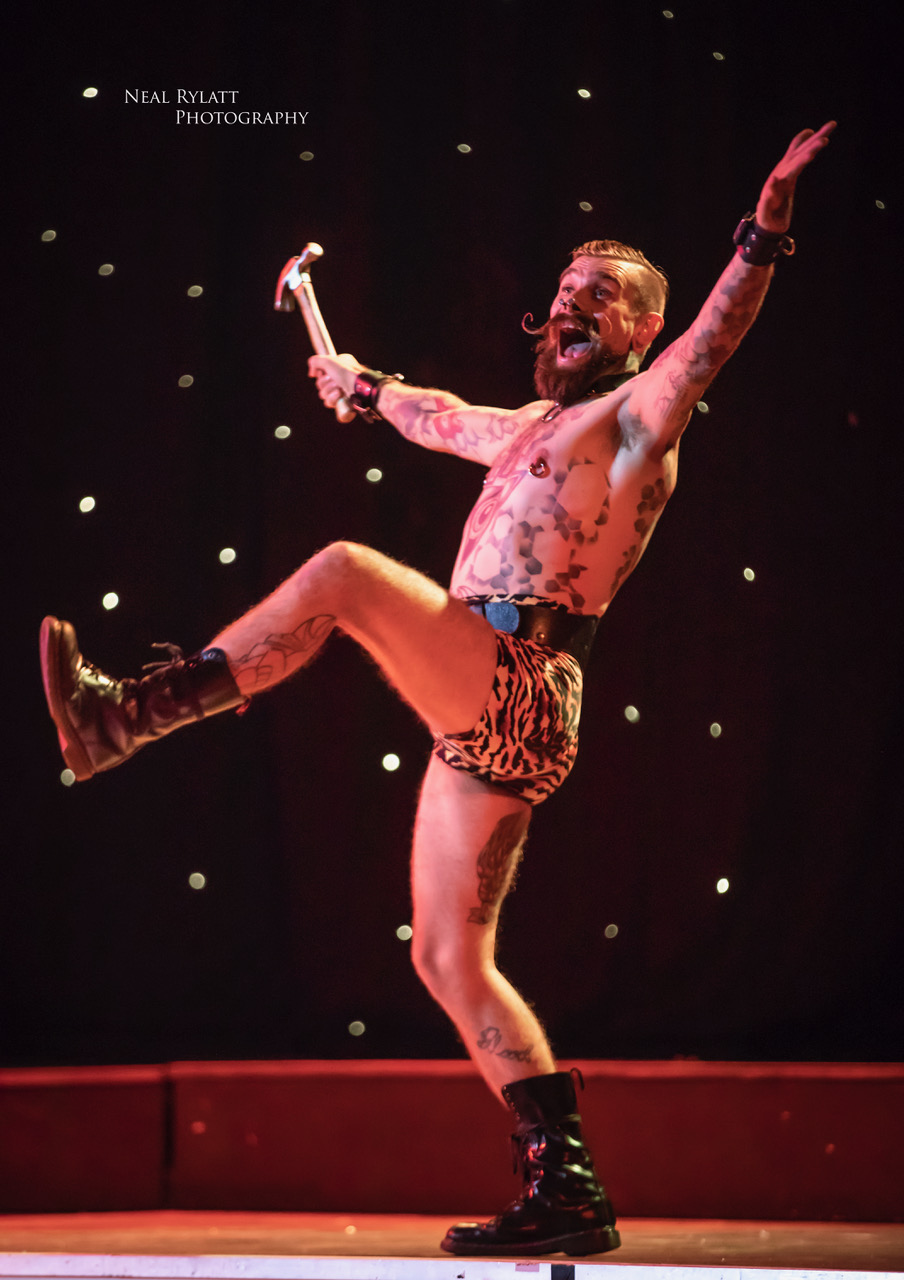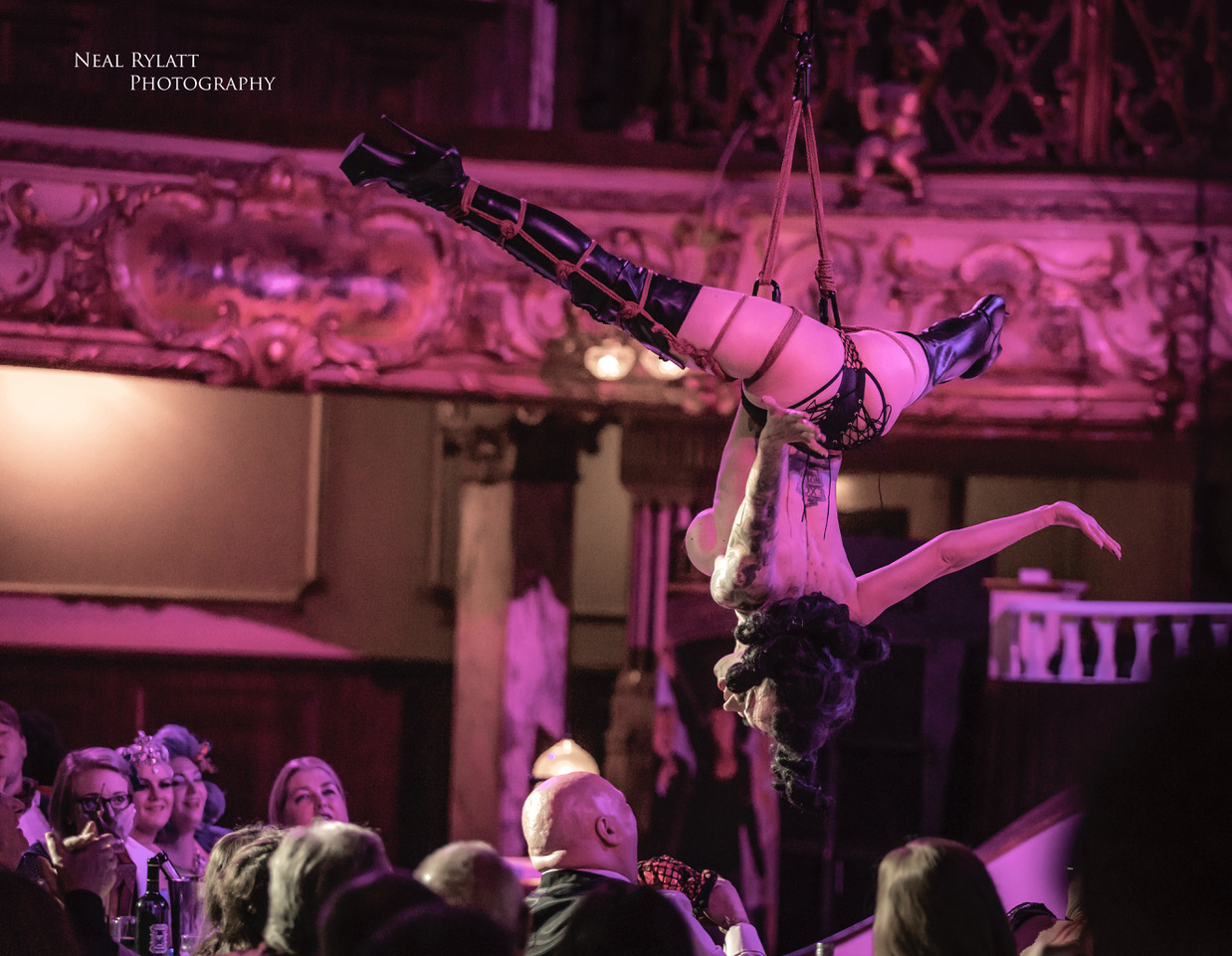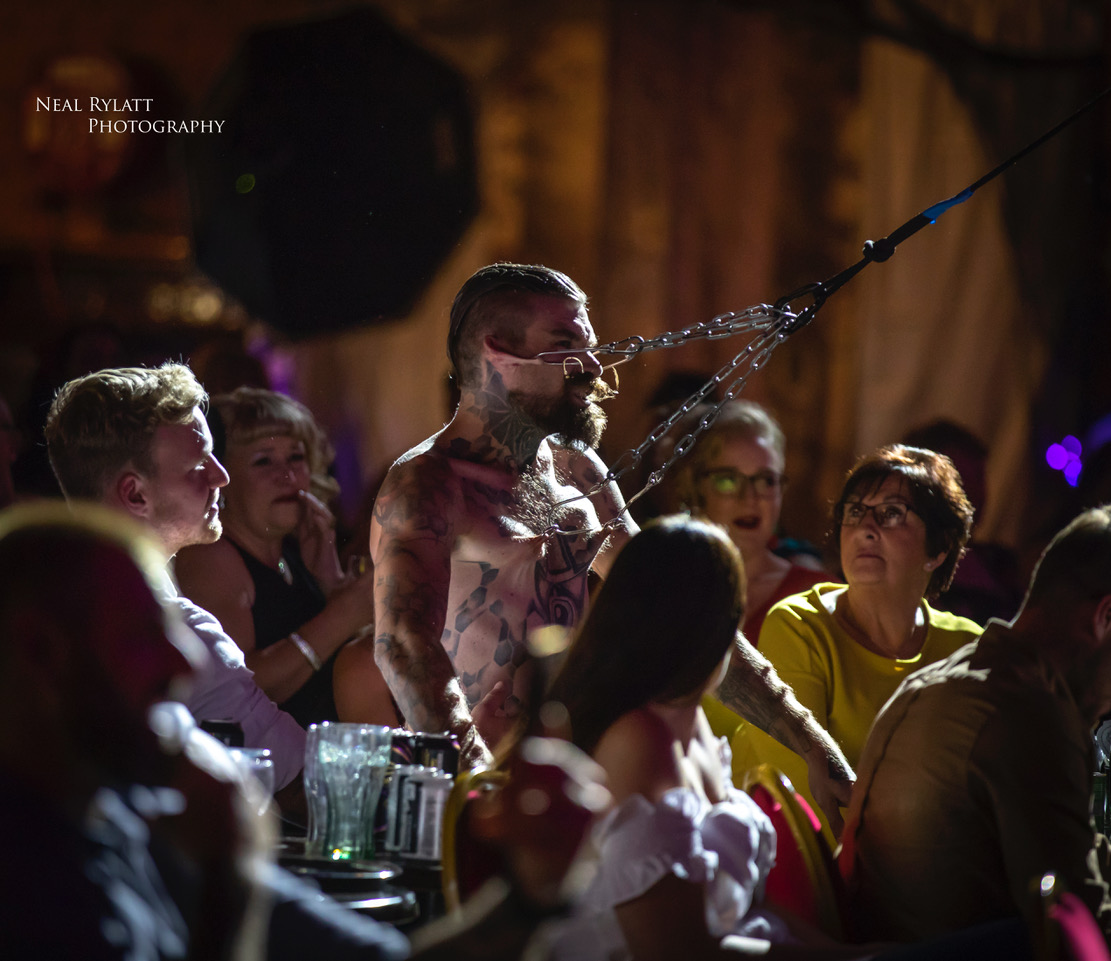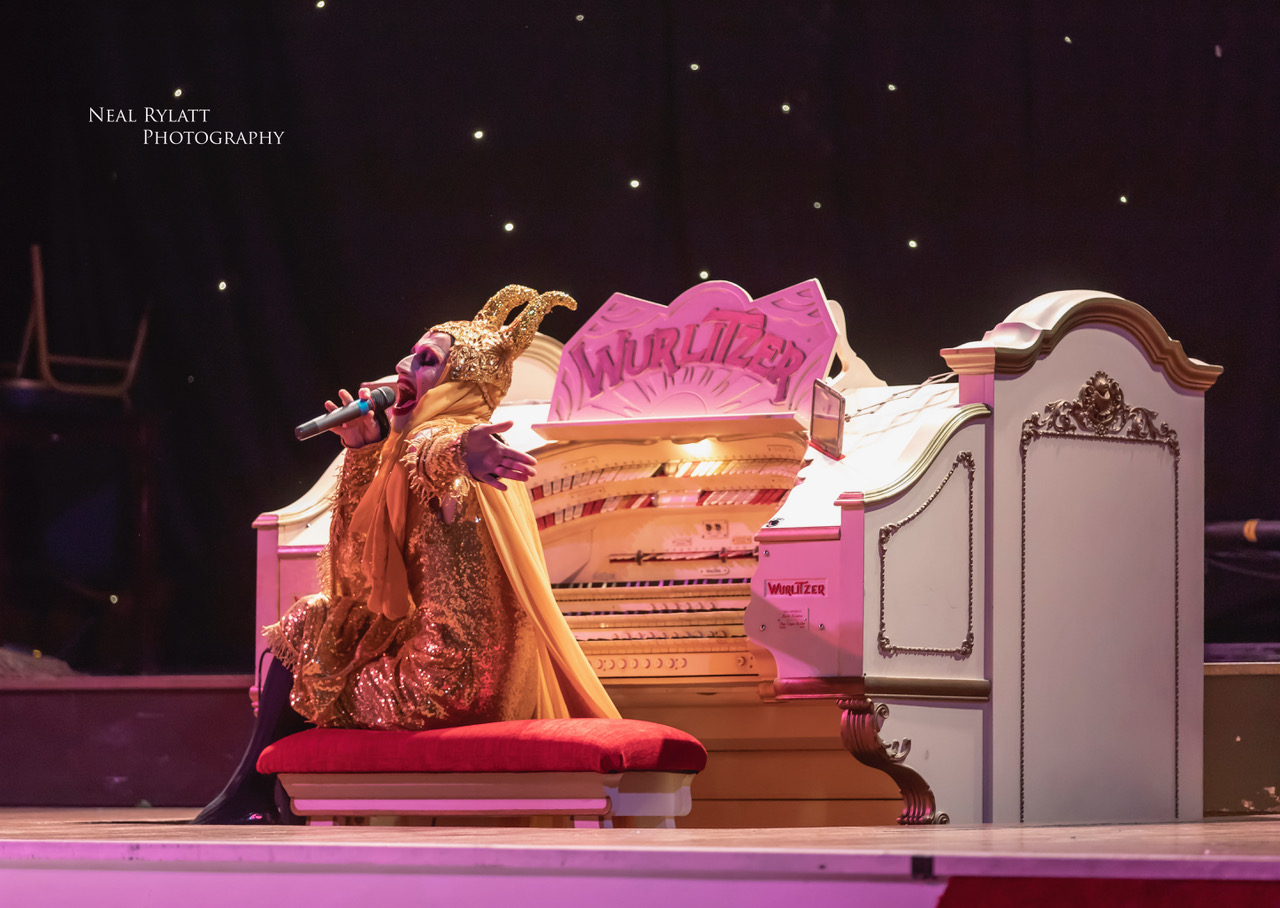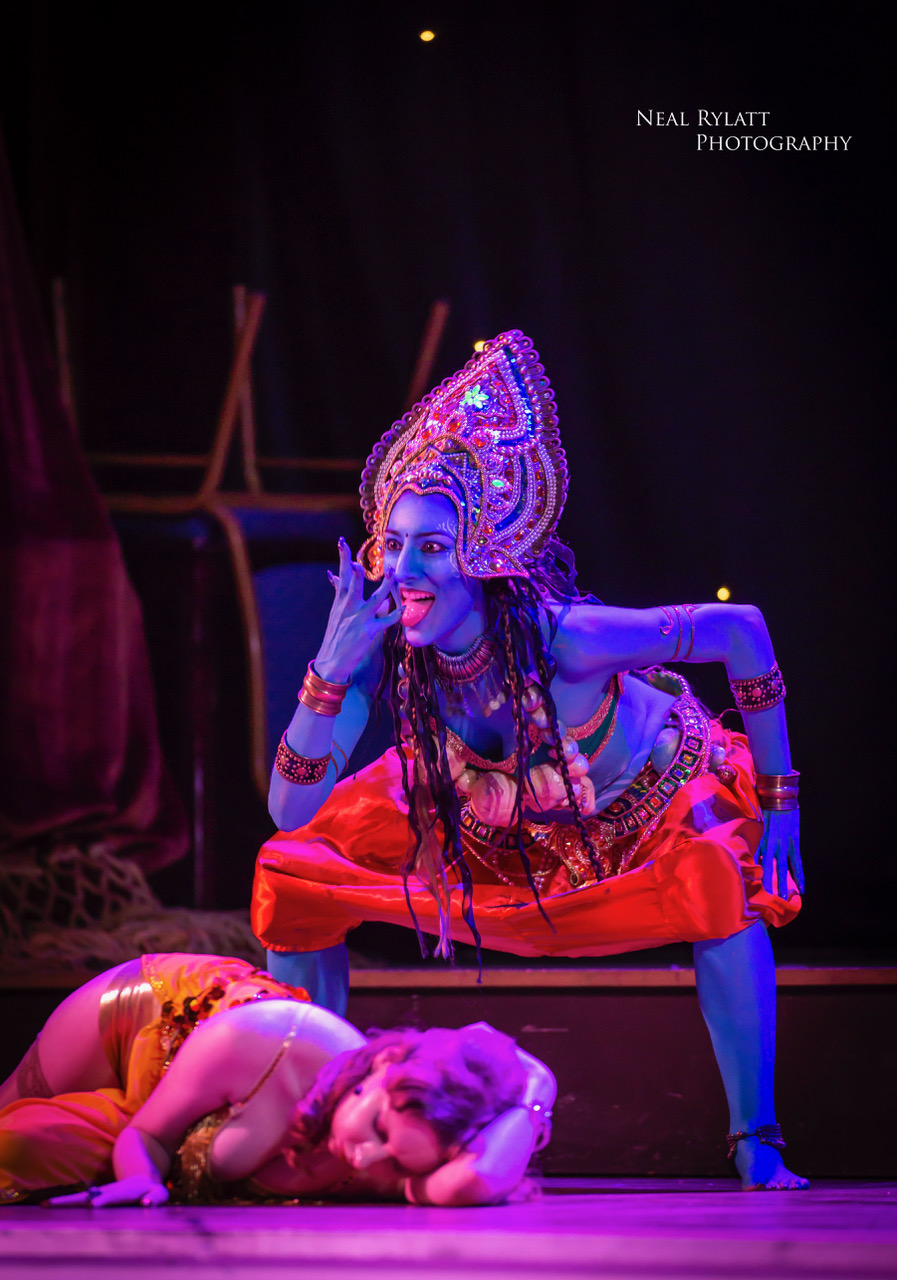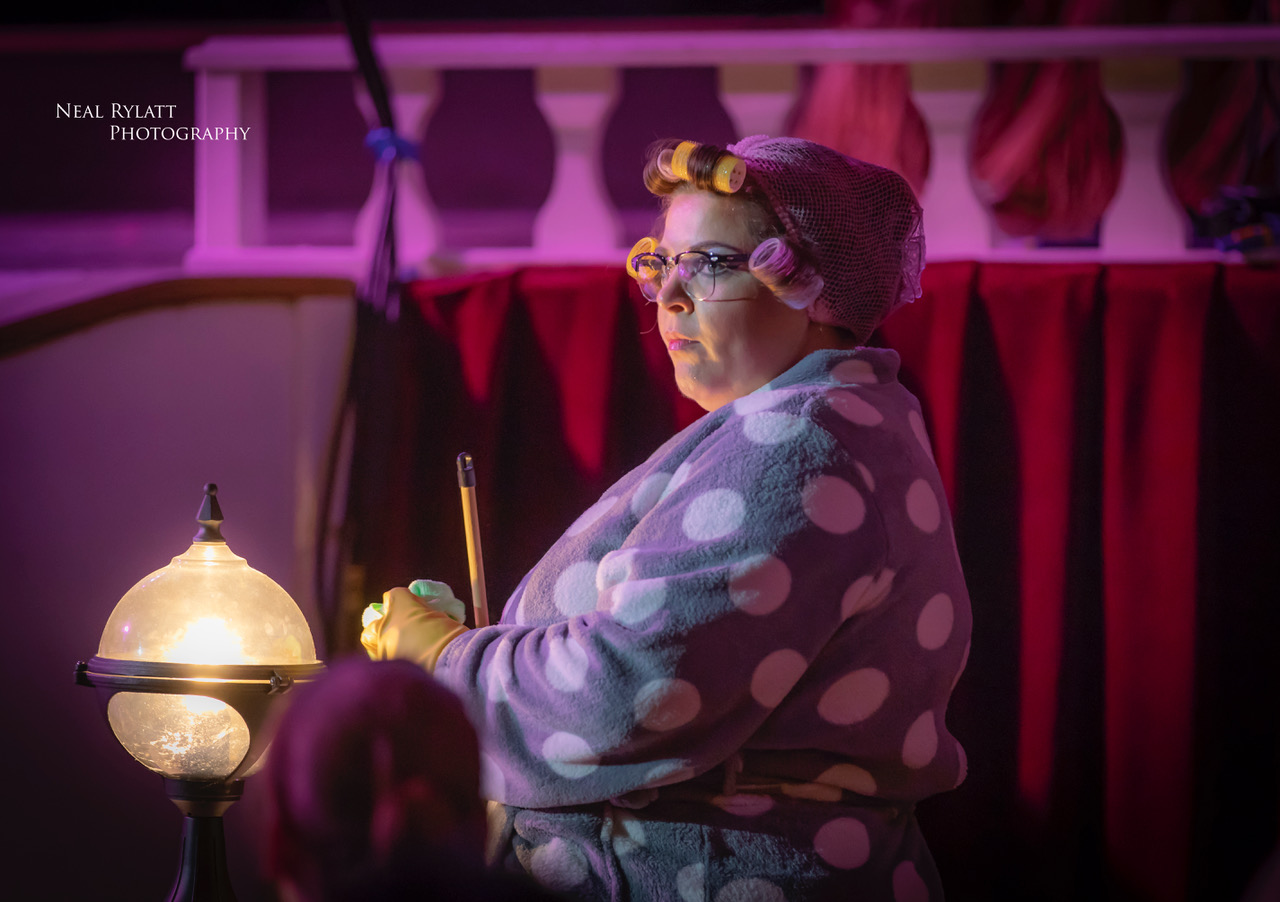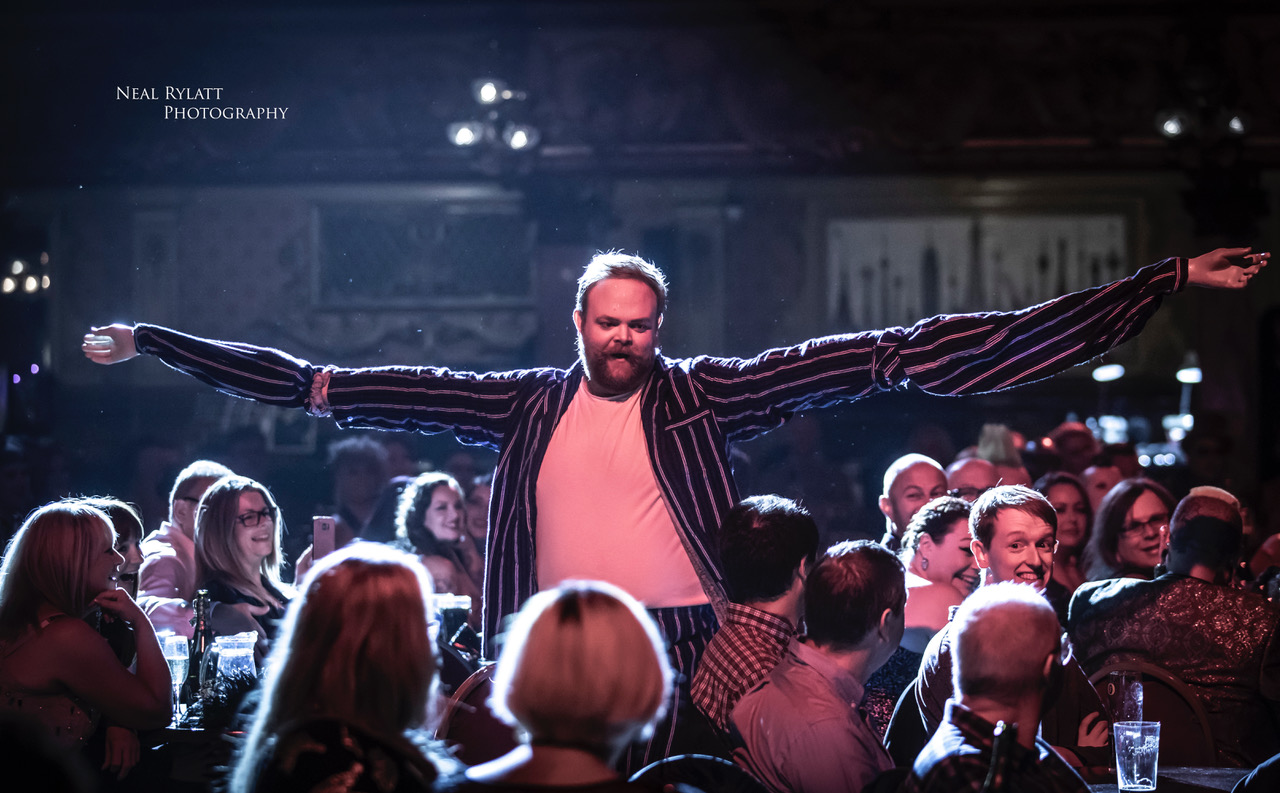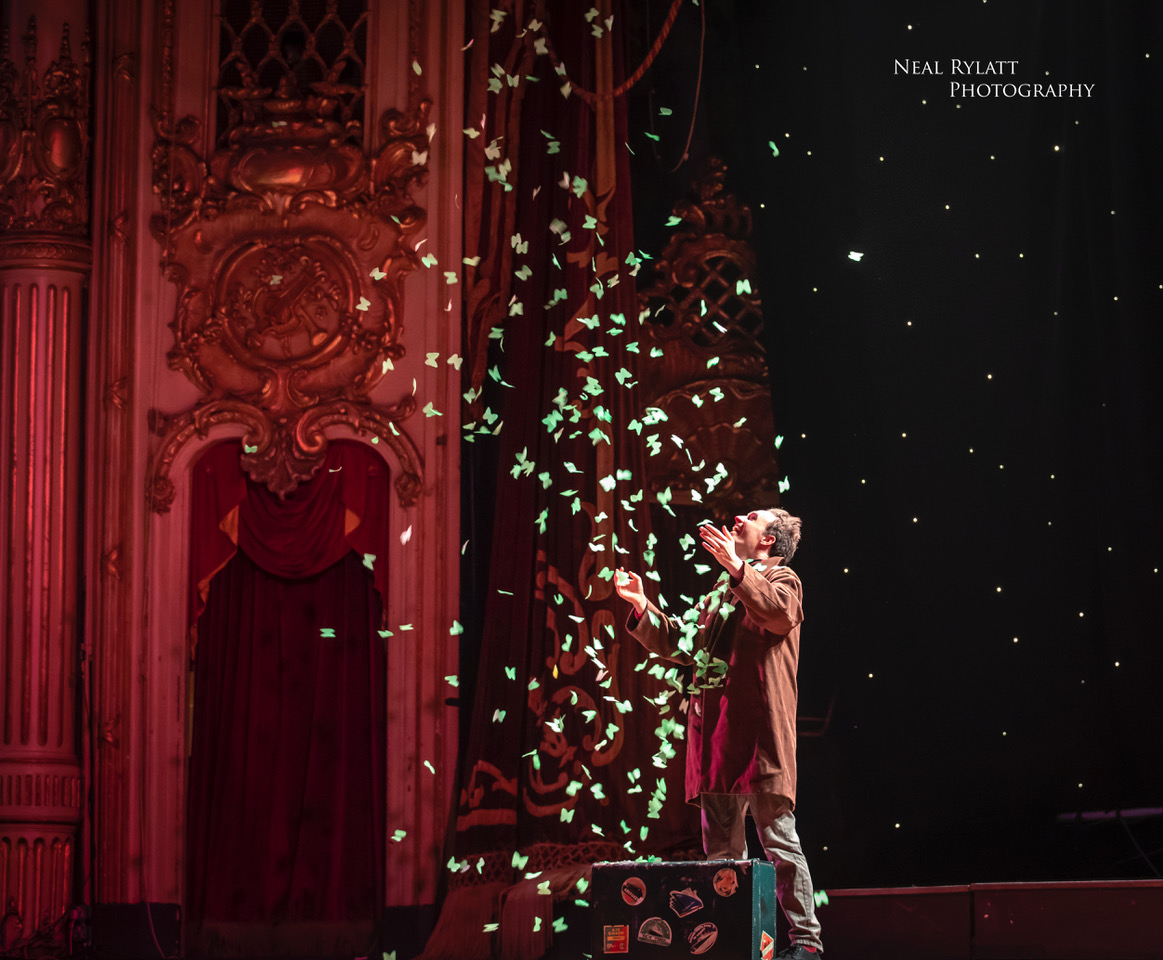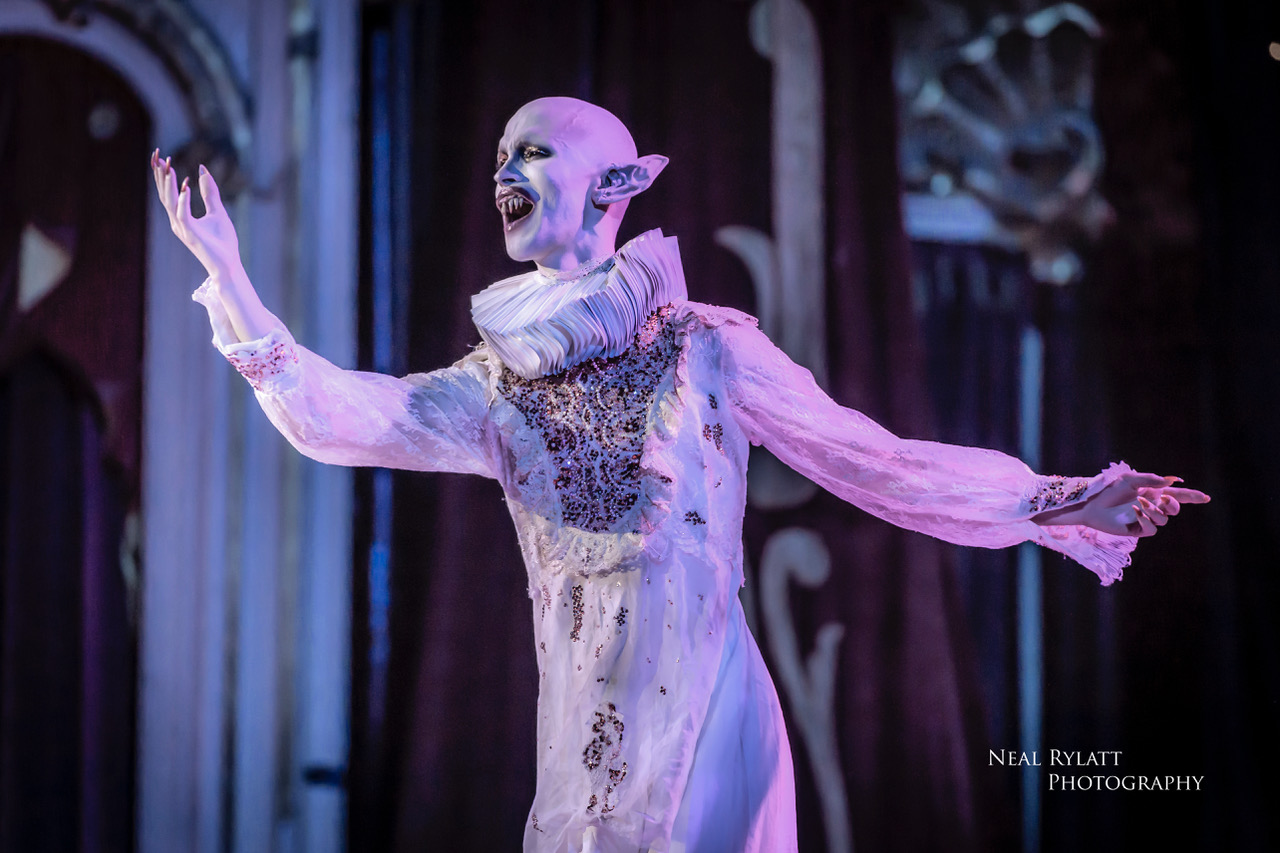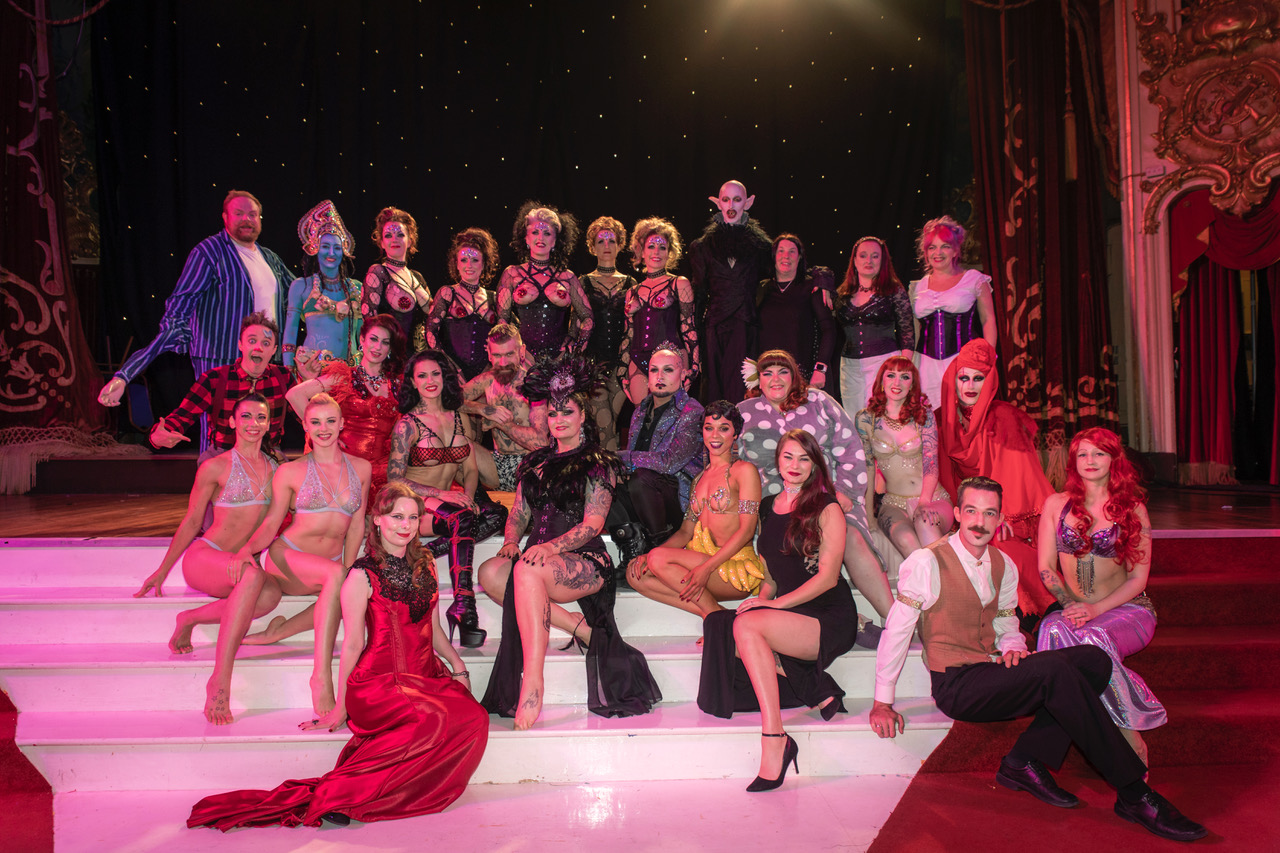 For our 5th anniversary show we celebrated in style and by the end of the night we were swinging from the ceiling, literally!
We had not one but two headliners! LouLou D'vil and The Baron of Sideshow!
LouLou D'Vil is a burlesque superstar and was crowned Miss Exotic World in 2013.
The Baron of Sideshow is a world renowned sideshow and freak-show performer who holds various world records including the world's strongest nipples!
They each performed a solo act for our lovely audience before teaming up for their grand finale 'Skyfall' where LouLou D'Vil stripped while being hung from the ceiling with only The Baron's nipples to anchor her! It was truly something that had to be seen to be believed!
The show was once again hosted by our beloved drag extraordinaire Joe Black who guided us through the evening with their signature acid tongue, comedy hijinks and musical numbers. Joe Black also entered in the show in style riding the famous Blackpool Tower Wurlitzer organ!
The rest of the cast was comprised of some of the finest talents from the UK and Europe.
We had a wide variety of burlesque talent including the paso-doble passionate Trixie Blue, on point boylesque Lou Safire, the classically venomous Scarlett Daggers, the etherial Velvet Burlesque troupe, the perfect tribute to Josephine Baker Demi Noire and of course the dark mistress of Burlesque Noir herself, Raven Noir!
On top of all that we had incredible bellydance acts from Sheeva, astounding acrobatics from Deux Ailes and hilarious acts from both Titsalina Bumsquash and Stage Door Johnny.
As always, we had a few surprise special guests appear during the show! Firstly, loveable clown Kiki Lovechild ran on stage before the show looking for his butterflies and they went all around the Tower Ballroom!
Then everybody's favourite ghoul, Noss Noss appeared during the show and gave the most incredible lip sync performance to 'I Dreamed A Dream' that tore the roof off the ballroom. It even made Raven Noir shed a tear!
The show was the perfect celebration for bringing 5 years of stellar shows to our wonderful audience who have supported us every year. The audience also enjoyed the usual extra elements of Burlesque Noir such as the raffle, stalls holders and photo booths. A big thank you to everyone who came. Here's to 2019's show!
Line up:
LouLou D'Vil & The Baron of Sideshow
Trixie Blue
Demi Noire
Lou Safire
Scarlett Daggers
Sheeva
Deux Ailes
Stage Door Johnny
Titsalina Bumsquash
The Velvet Burlesque Troupe
& Raven Noir
Hosted by Joe Black
Surprise Guest Appearances: Kiki Lovechild & Noss Noss